provide a better quality of life and education for our pupils. Sponsors are highly welcome to Lambai Nursery and Lower Basic School and see if there are any areas, they may be able to help with.
School Materials:
inadequate staff, teaching and learning Materials, due to increased enrollment. Lack of fundings to meet regular payment of staff salaries.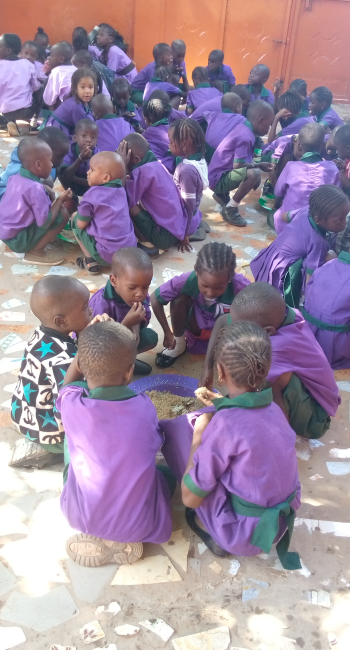 School Rents:
Difficulty in paying monthly renft or yearly for the school because the school has not got it's own premises.
School Feeding Programme:
At present the school is unable to operate a feeding programme as well as the medical assistance due to lack of funds. Food encourages pupils to attend school regularly.
Nursing Mother:
the pupils are too young to take care of themselves, when going to the toilet. We need support to hire a nursing mother to take care of the welfare of the pupils during school time.
Children Sponsorship:
not all pupils are currently able to pay school fees. We need sponsorship from willing parties for pupils to be able to attend school. Please feel free to contact us for more information in how you can get involved. Is there anything you feel you can do to help challenge the constraint of the school? Thank you.